| Label | Information |
| --- | --- |
| Dates & times | - |
| Category | Adults |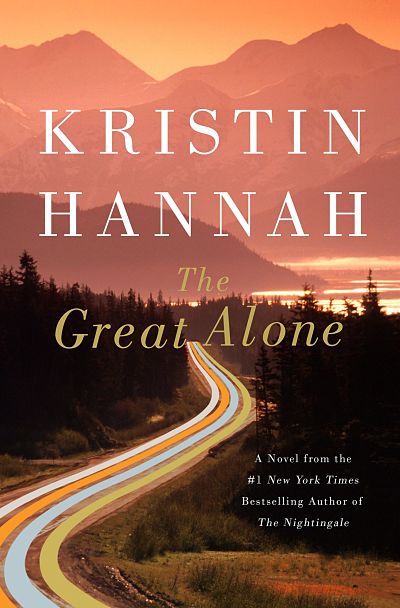 Join us on Saturday, March 26, 2022 at 10:00 AM to discuss The Great Alone by Kristin Hannah.
Alaska, 1974. Ernt Allbright came home from the Vietnam war a changed and volatile man. When he loses another job, he makes the impulsive decision to move his wife and daughter north to Alaska where they will live off of the grid. Thirteen-year-old Leni, caught in the riptide of her parents' passionate, stormy relationship, has little choice but to go along, daring to hope this new land promises her family a better future.

In a wild, remote corner of Alaska, the Allbrights find a fiercely independent community of strong men and even stronger women. The long, sunlit days and the generosity of the locals make up for the newcomers' lack of preparation and dwindling resources. But as winter approaches and darkness descends, Ernt's fragile mental state deteriorates.

Soon, the perils outside pale in comparison to threats from within. In their small cabin, covered in snow, blanketed in eighteen hours of night, Leni and her mother learn the terrible truth: they are on their own.
All interested readers (ages 18+) are welcome to attend.
Copies of the book (in regular print, and, if available, in large print and audio) are available to be checked out.
For more information, and a list of the 2022 titles, please visit the Adult Book Club webpage.