| Label | Information |
| --- | --- |
| Dates & times | - |
| Category | Adults |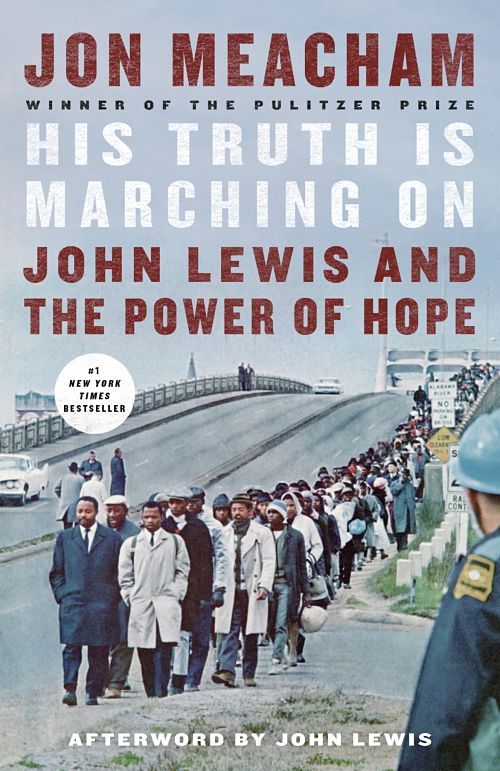 Join us on Saturday, January 22, 2022 at 10:00 AM to discuss His Truth is Marching On: John Lewis and the Power of Hope by Jon Meacham.
John Lewis, who at age 25 marched in Selma, Alabama, and was beaten on the Edmund Pettus Bridge, was a visionary and a man of faith. Drawing on decades of wide-ranging interviews with Lewis, Meacham writes of how this great-grandson of a slave and son of an Alabama tenant farmer was inspired by the Bible and his teachers of nonviolence, Reverend James Lawson and Martin Luther King, Jr. to put his life on the line in the service of what Abraham Lincoln called "the better angels of our nature".
All interested readers (ages 18+) are welcome to attend.
Copies of the book (in regular print, and, if available, in large print and audio) are available to be checked out.
For more information, and a list of the 2022 titles, please visit the Adult Book Club webpage.