| Label | Information |
| --- | --- |
| Dates & times | - |
| Category | Adults |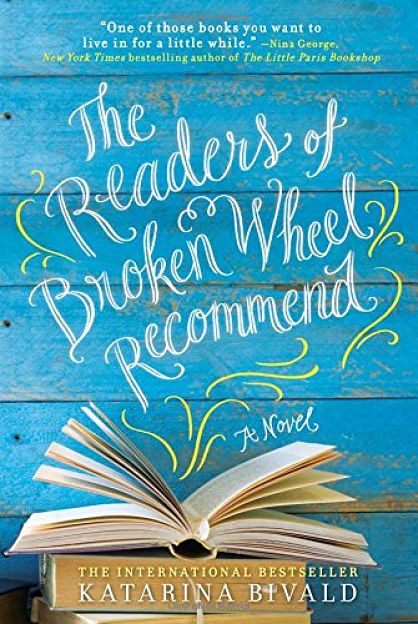 Join us on Saturday, December 3, 2022 at 10:00 AM to discuss The Readers of Broken Wheel Recommend by Katarina Bivald.
Once you let a book into your life, the most unexpected things can happen.

Broken Wheel, Iowa, has never seen anyone like Sara, who traveled all the way from Sweden just to meet her book-loving pen pal. When she arrives, however, she finds Amy's funeral guests just leaving.

The residents of Broken Wheel are happy to look after their bewildered visitor -- not much else to do in a small town that's almost beyond repair. They just never imagined that she'd start a bookstore. Or that books could bring them together -- and change everything.

There's a book for every person....and a person for every book.
All interested readers (ages 18+) are welcome to attend.
Copies of the book (in regular print, and, if available, in large print and audio) are available to be checked out.
For more information, and a list of the 2022 titles, please visit the Adult Book Club webpage.