| Label | Information |
| --- | --- |
| Dates & times | - |
| Category | Adults |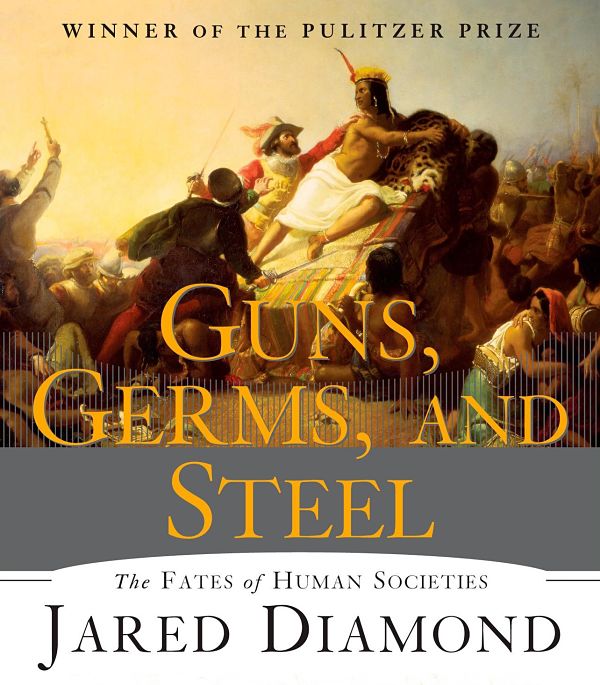 Join us on Thursday, September 22, 2022 at 5:30 PM to discuss Guns, Germs, and Steel: The Fates of Human Societies by Jared Diamond.
Why did Eurasians conquer, displace or decimate Native Americans, Australians, and Africans, instead of the reverse? In this book, Diamond convincingly argues that geographical and environmental factors shaped the modern world.

Societies that had a head start in food production advanced beyond the hunter-gatherer state, and then developed religion - as well as nasty germs and potent weapons of war - and adventured on sea and land to conquer and decimate preliterate cultures.

An ambitious synthesis of history, biology, ecology, sociology, and linguistics, Guns, Germs and Steel remains a groundbreaking and humane work of popular science that tries to answer why human history has unfolded so differently across the globe. Winner of the Pulitzer Prize for Nonfiction.
All interested readers (ages 18+) are welcome to attend.
Copies of the book (in regular print, and, if available, in large print and audio) are available to be checked out.
For more information, and a list of the 2022 titles, please visit the Adult Book Club webpage.