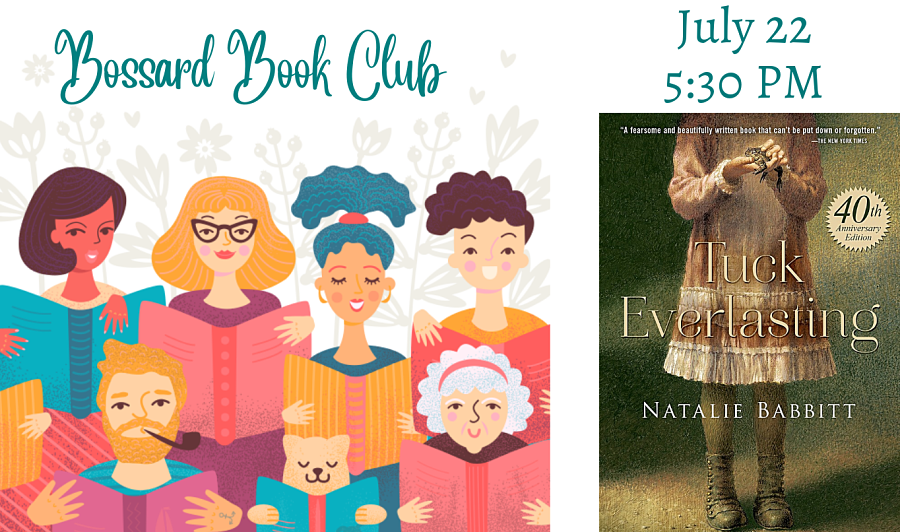 Join us on Thursday, July 22, 2021 at 5:30 PM to discuss Tuck Everlasting by Natalie Babbitt.
Written by Ohio native, Natalie Babbitt, Tuck Everlasting is considered a classic of modern children's/YA literature.
Is eternal life a blessing or a curse?

That is what young Winnie Foster must decide when she discovers a spring on her family's property whose waters grant immortality. Members of the Tuck family, having drunk from the spring, tell Winnie of their experiences watching life go by and never growing older.

But then Winnie must decide whether or not to keep the Tucks' secret -- and whether or not to join them on their never-ending journey.
All interested readers (ages 18+) are welcome to attend.
Copies of the book (in regular print, and, if available, in large print and audio) are available to be checked out.
For more information, and a list of the 2021 titles, please visit the Adult Book Club webpage.