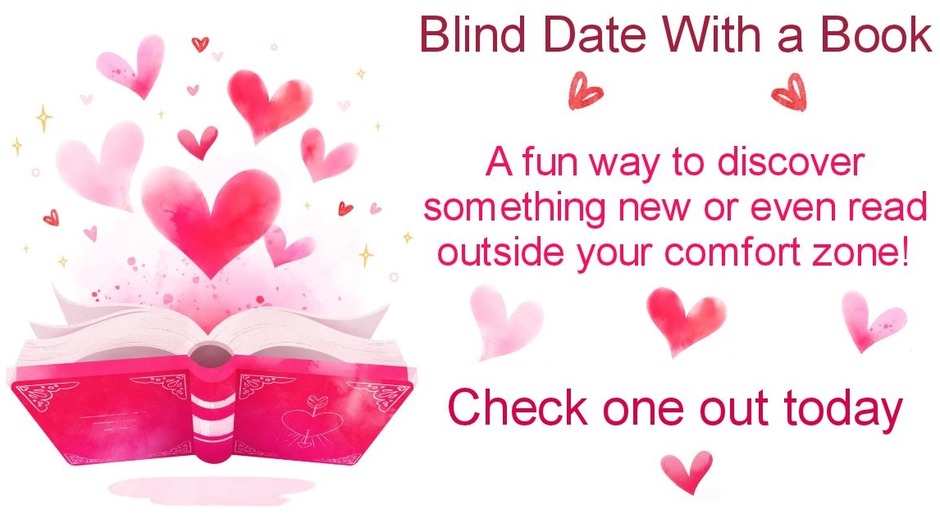 Find a new love -- of reading!
Through the month of February, meet your possible next favorite author or genre by going on a blind date with a book.
Visit our Blind Date with a Book display, where you will find a selection of colorfully wrapped books. Each book has hints about what kind of book is inside -- no judging a book by its cover, title, or author!
Find one that interests you and check it out. Take your book home, get comfortable in your favorite reading spot with your favorite drink, and unwrap your book. Enjoy your date!
Let us know on our Facebook page (https://www.facebook.com/bossardlibrary/) how your date went -- Love at first sight?, Ready to go on a second date?, No chemistry?