| Label | Information |
| --- | --- |
| Dates & times | |
| Category | Adults |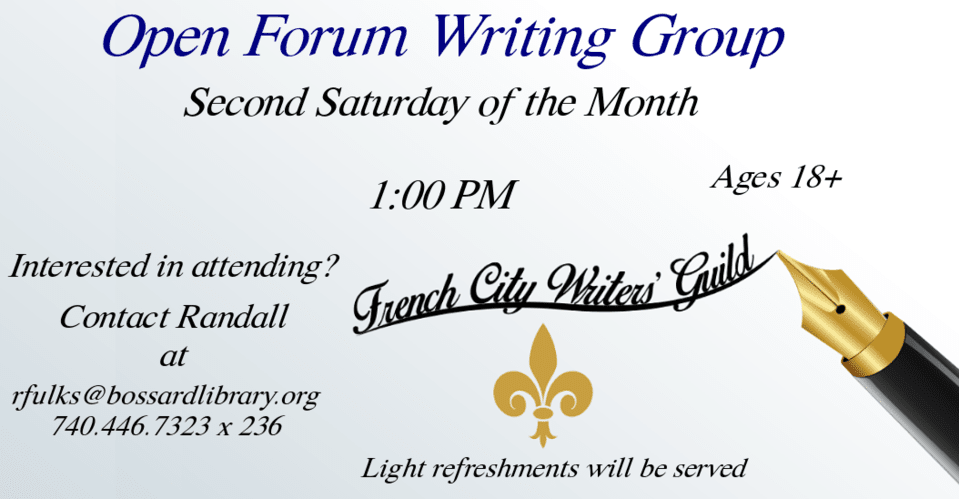 The French City Writers' Guild meets at 1:00 PM on the second Saturday of the month, except for the months of June (June 17) and November (November 18).
Are you interested in creative writing? Do you want to be able to share your ideas and written works?
If so, you are invited to join the French City Writers' Guild. the Writers' Guild is an open forum writing group that enables you to share your works and meet others who share your passion for writing.
Our goal is to provide a comfortable place for writers to read their works to an audience and receive constructive feedback, hear the works of others, network with other local writers, and hone their craft.
Meetings are for those ages 18+ as, on occasion, works with more mature content may be presented and discussed.
Light refreshments will be served.
If you would like more information about the Writers' Guild, please contact Randall at rfulks@bossardlibrary.org, or 740.446.7323 x 236.
We hope to see you there!