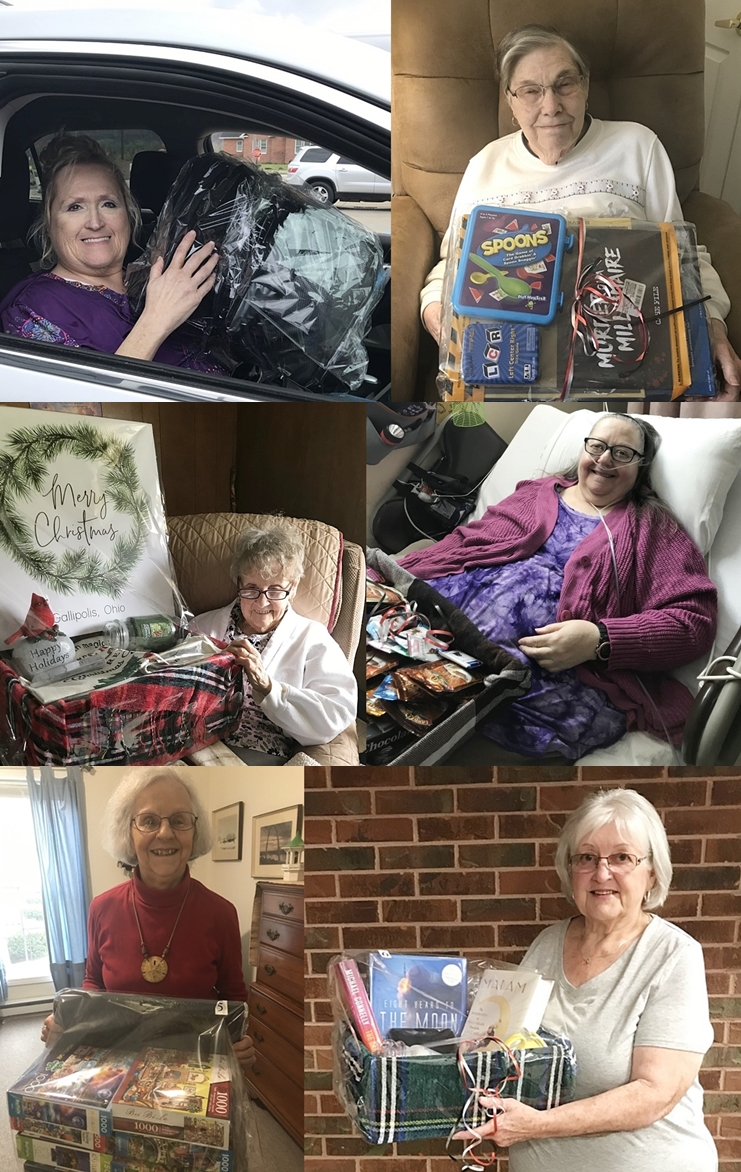 We have our winners!
On April 11, winners were drawn for the 6 prize baskets in the Adult Winter Reading Program.
Congratulations to:
Basket 1: Adventure Awaits won by Pearl Lawrence
Basket 2: Game On won by Lottie Lou Long
Basket 3: Next Christmas won by June Hudson
Basket 4: Chocolate Makes Everything Better won by Nina Criner
Basket 5: Puzzle It Out won by Janet Wetherholt
Basket 6: Pleasures of Reading won by Peggy McCoy
All of the winners were very happy to receive their baskets. Janet Wetherholt is going to spread the happiness by sharing her jigsaw puzzles with the rest of the residents of Holzer Assisted Living.
All together the Adult Winter Reading participants read 2,851 books during the three months of the program!
Thanks to all the patrons who participated and the Library looks forward to hosting another Adult Winter Reading Program in January 2023.