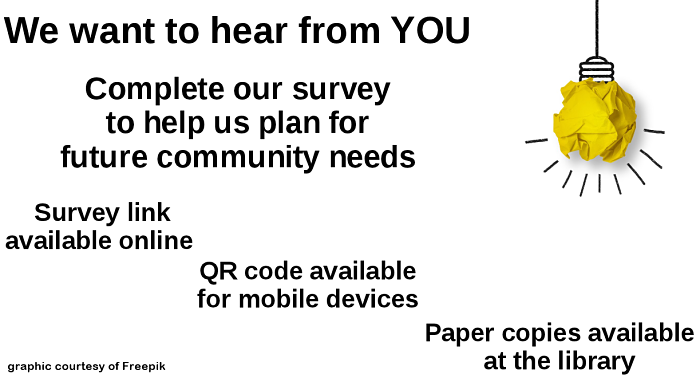 Bossard Library would like to hear from YOU!
Whether you are a long time patron or have never visited the Library, we want to know what YOUR library needs and interests are.
Help us determine the future of YOUR library by completing a short survey.
Input gathered from this survey will aid in the planning of an upcoming potential renovation and/or library building addition.
Please use the following link to complete the survey: 
https://www.surveymonkey.com/r/bossard
For easy access to the survey from mobile devices, please use the QR code listed below: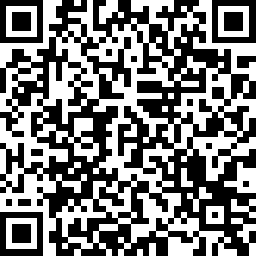 Paper copies will also be available on a table as you enter the Library or ask for a copy from any staff member.
This survey will be available through Saturday, July 31.
This potential building project was launched by the library board and administration only after years of planning and sound budget management with the future needs of the community in mind.
Library Director Debbie Saunders notes that, "Through the 1991 addition and the completion of the Riverside Room in 2015, the library board, administration, and library staff have continually worked to meet the demand for growth of library services in Gallia County. Moving forward, it is our goal to ensure that our facility and grounds reflect the evolving needs of our patrons now and in the future. The library belongs to this community, and, as such, obtaining feedback from community members is crucial for the development of new and updated library services and facilities."