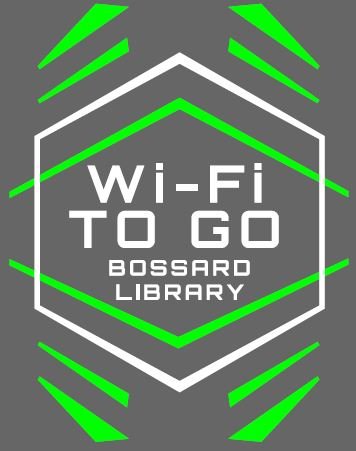 Effective July 1, 2022:
Patrons who are interested in borrowing a mobile hotspot should place a hold request by calling the Library at 740-446-7323 or by logging in to their online patron account.
In order to provide library patrons with more equitable service in terms of the mobile hotspot lending program, the loan period for the patron's hotspot will be designated as 14 days or 90 days and will be assigned randomly based on the specific hotspot available at the time the patron's hold request is filled.
The Library Staff is not able to grant specific loan periods to patrons. Rather, a patron's loan period will be determined on a "luck of the draw" basis.
Hotspots #1 through #200 will be 14-day loan hotspots (in gray/black, numbered cases).
Hotspots #201 through #350 will be 90-day loan hotspots (in plastic bags).
Patrons will be notified only by phone when their hotspot becomes available.
Patrons are responsible for ensuring the hotspot is returned on the due date, as noted on the receipt provided to them at the time of checkout.
Thank you for your patronage of Bossard Library.