| Label | Information |
| --- | --- |
| Dates & times | - |
| Category | Tweens, Teens, Adults |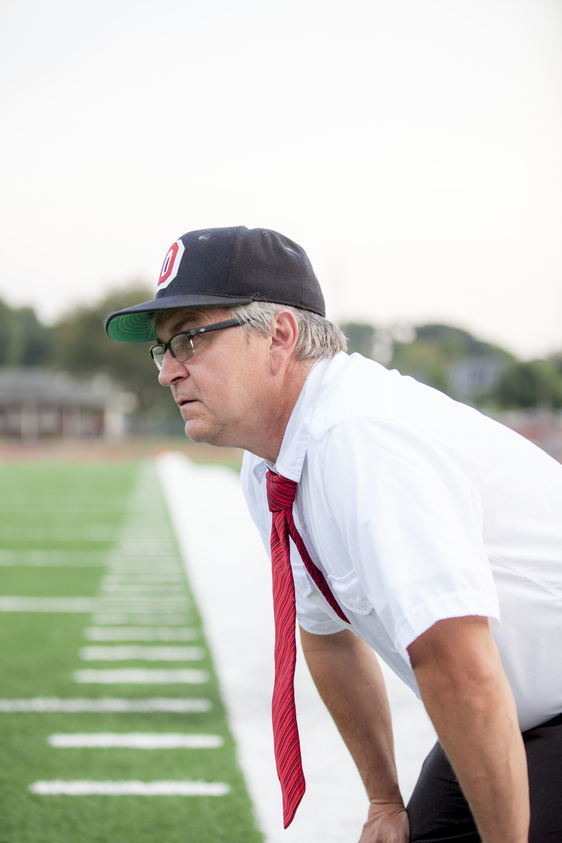 Join Ohio State University coach Woody Hayes on Friday, June 10 at 7:00 PM in the library's Riverside Room as he talks about his life before and after he became head coach of the OSU football team.
Learn about Woody's philosophy of football and his numerous championships during his 27-year career at Ohio State.
To show Mr. Hayes our school spirit, a pep rally will begin at 6:15 PM with cheers and appropriate music. Attendees are encouraged to wear the OSU school colors.
Jim Stoner's living history portrayal of Hayes will begin at 7:00 PM. A Q & A session will follow the performance. Questions can first be asked to Stoner as Hayes, and then to Stoner as himself.
Refreshments will be available for a donation from 6:00 - 6:45 PM and after the Q & A session.
If at all possible, attendees are asked to park in the gravel lot directly across from the Library on Spruce Street.
What is "Living History Nights"? Performances that bring history to life. Each night a scholar/living historian will assume the role of a notable historical figure and perform a monologue based on the life of that individual. This will be followed by an audience Q & A session with questions addressed to both the character and the scholar/living historian.
This event, presented by the Gallipolis Chautauqua Committee, is suitable for all ages and is free and open to the public.
Please note that in order to maintain the authenticity of the historical character, some mild language may be used in the course of the performance.
Wayne Woodrow Hayes (1913-1987): Affectionately known as "Wood Hayes" by legions of Ohio State University football fans worldwide, Woody is arguably the most popular sports figure in all of Ohio's storied sports history. 
Raised in rural Ohio, he learned to love athletic contests for the leadership and tenacity that it developed in young men. He particularly loved football for the teamwork and leadership skills it developed. As he went to college and played football at Denison, he became a devout student of history and strategic thinking. He studied many of the great strategists in the world, and learned at an early age that men needed to be given a direction, and guided to develop a strong work ethic in order to become great Americans.
While at The Ohio State University, pacing OSU's sidelines as head coach from 1951 to 1978, he won five national championships, captured 13 Big Ten Conference Championships and amassed a record of 205 wins, 61 losses and 10 ties. Hayes built a reputation for demanding uncompromising loyalty in the pursuit of victory. He described his philosophy of football as a "crushing, frontal assault of muscle against muscle, bone upon bone, will against will".
As a history professor, he frequently invoked many of the great war strategists to teach his students and players what it took to win on the field, and in life. Many who worked and studied under Woody revere him as the most defining mentor in their lives.
Jim Stoner has spent a lifetime on stage, and ten years ago he began to create a portfolio of living history characters as a regular performer at Mount Vernon, Ohio's bi-monthly Chautauqua Series at the Grand Hotel. Jim has portrayed a variety of history's most unique personalities including, but not limited to, Edgar Allen Poe, Will Rogers, Woody Hayes, Robin Williams, and this year Neil Armstrong and Roy Rogers and Dale Evans with his real life wife Amy K. Stoner. Jim's performances result in frequent appearances at schools, churches, and events across the Midwest. Jim researches each character and designs his own presentation and enjoys "bringing each one to life".
He is a graduate of Benjamin Logan H.S. and The Ohio State University. He is a career sales and marketing professional, and a playwright/screenwriter. He is most notable for having written "The Black Cyclone". Jim has presented as "The Coach" eight times and truly attempts to capture the essence of Wayne Woodrow Hayes in his formative years, experiences in life, WWII, clear through his iconic career at The Ohio State University.