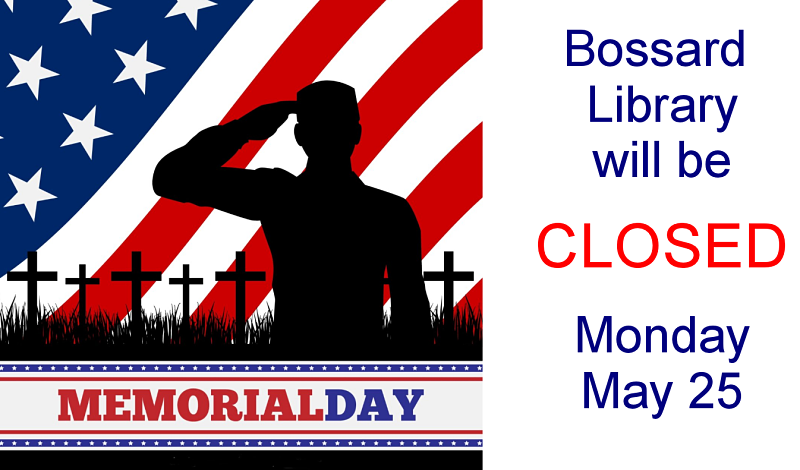 Bossard Library will be closed Monday, May 25, 2020 to honor those who gave their all to make the world a better place.
We will resume our regular hours of 9:00 AM to 8:00 PM on Tuesday, May 26, 2020.
We would like to wish our patrons a peaceful and safe holiday.