| Label | Information |
| --- | --- |
| Dates & times | |
| Category | Adults |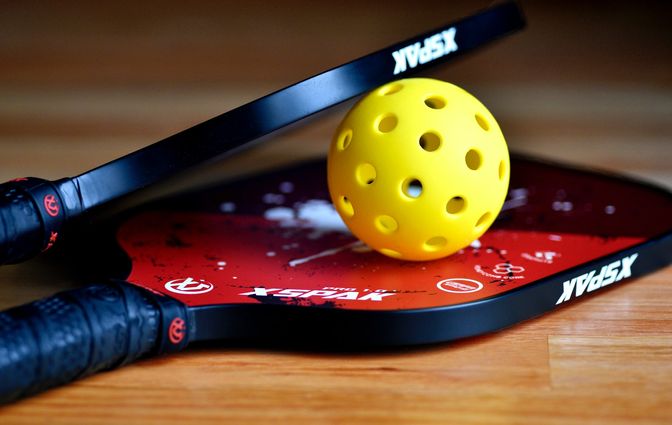 Join instructor Randy Christian for a FREE one-time, 2-hour session and learn how to play Pickleball.
This class is open to adults ages 18 and over who have a good-standing physical library card from Bossard Library.
Two classes will be offered, one on Friday, May 12 from 6:00 PM to 8:00 PM and one on Friday, May 19 from 6:00 PM to 8:00 PM.
Registration is required. You only need to register for one of the two classes offered. The May 19th class will be a repeat of the May 12th class.
The classes will be located at The Root Sports and Fitness Center, 72 Holland Drive, Gallipolis, OH 45631
Class size is limited. Those who are not admitted to a class at this time will be placed on a waitlist and will be contacted for a future class.
Only participants are permitted to attend the class - no children, family, friends are permitted.
Participants will be required to sign waiver forms for both Bossard Library and The Root. Participants' contact information will be shared with The Root and instructor Randy Christian.
Participants must wear athletic shoes to the class.
Participants are responsible for transportation to and from The Root.
Please notify Bossard Library as soon as possible if you are unable to attend the class as this will give someone on the waitlist the opportunity to attend the class.
Pickleball graphic courtesy of Unsplash